The Hidden Knowledge Course
Shining Light on the Shadow Aspects of Our World
The dynamic Hidden Knowledge Course provides an in-depth, comprehensive understanding of powerful forces at work behind the scenes in our world of which few are aware. Designed and developed by the educational nonprofit organization PEERS, the vital information presented in this course is carefully hidden from the public by various factions of the largely invisible global power elite. The course is dedicated to supporting the greatest good of all who share our beautiful world.
"Amazing – I learned more than I thought I would – Thanks for inspiring me to do more and be more!" ~ Steve P.
The course starts with media censorship, which limits the range of public debate by failing to report some of the biggest stories of our time. The 11 information-packed lessons then go on to expose little-known facts about war agendas, banking corruption, suppressed energy technologies, 9/11 intrigues, the UFO question, and more. To verify the many astounding facts presented, links are always provided to reliable sources. And most important, the course gives hope for our future.
This engaging course connects the dots, allowing you to understand the big picture with its many complexities, while also examining the relatively simple principles upon which the many layers of deception are based. The powerful lessons here contain highly revealing essays, thought-provoking quotes, inspiring photos, powerful online videos, and suggested exercises designed to give you full spectrum understanding of all that is going on in our world.
"A thorough eye opener, and no less so a heart opener. The Hidden Knowledge Course helped strengthen my conviction that change is all but upon us and that it will be for the better." ~ Alon W.
Much of the revealing material in this eye-opening course was compiled from the respected WantToKnow.info website, which specializes in selecting the most reliable reports from verifiable sources to expose major cover-ups. The deeper purpose of WantToKnow.info and this course is to call readers to join together in stopping disempowering secret agendas which benefit the power elite of our world at the expense of almost everyone else, and to work together for the good of all.
This course will leave you inspired that we can and will make a difference. Yet it is largely focused on the shadowy underbelly of our world. For those who feel this information might be overwhelming, or for those who would like to read the same powerful material interspersed with inspiring lessons to balance the dark cover-ups, we highly encourage you to click here to see if one of the other free online courses designed by PEERS might be a more appropriate choice for you.
Thanks to the amazing power of the Internet, the mind-expanding Hidden Knowledge Course is able to dive right into the deepest, darkest corners of our world to shed light in places which have long been hidden. The course will not only leave you better informed than the vast majority of people in our world, it will also better equip you to deal with these hidden realities and inspire you to make a difference in our world.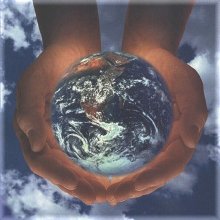 Course Support Available
As the information provided in this course can be intense for some, a course support center is available free to those who would like to register. You will have the option to register for support at the end of lesson one. Registration not only gives the option of receiving support from selected individuals who have completed the course, it also provides a way to track your progress and to keep a online journal of your course experience. Any information entered is available only to the few who have been approved to offer support for those taking the course.
"I really liked the Hidden Knowledge course because instead of the paranoid and angry voice demanding change, it emphasizes that we don't stoop to the level of some of the people out there. It takes a true shift in values to bring good to the world. This course did a fantastic job of bringing people together instead of tearing them apart." ~ Nicole
Please note that links are provided to move through the course without registering. You can find your way from one lesson to the next by using the link for self-directed participants at the end of each lesson. You can also easily find any lesson by using the link to the lesson index at the top right corner of any webpage on this website.
To demonstrate a deep commitment to building a brighter future, the Hidden Knowledge Course and course support center are provided free of charge, though donations are welcome, as they help to continually improve and expand upon this service to humanity. Join us in building a better world focused on supporting all humanity. Thanks for your interest, and may you have a most rich and meaningful journey through the course.
To see an index of course lessons with links, click here.
Our deepest fears are the dragons that guard our greatest treasures. ~~ inspired by Rainer Maria Rilke
Click here for the course foreword
The Hidden Knowledge Course is part of the PEERS empowerment network
"Dedicated to the greatest good of all who share our beautiful world"